Join
the
Latin
Roots
Experience
Join us in Latin Roots Dance Academy to learn a great variety of styles of Latin dancing with top certified instructors. From private lessons to social get togethers to World Mastery Program, we have got it all. Be the master of the craft and unleash your inner artist!
What's
different
about
Latin
Roots?
For us, Latin Dance isn't just a hobby, it's a way of life. Latin Dance is everything you want it to be - from being a reason to socialize to an expression of joy. That's why we approach Latin Dance differently. Here's why you should sign up today:
Right membership for everyone
We understand every individual has a different level of interest in dancing. Some are just looking to have fun, many want to adopt it as a hobby, and some desire to gain the ultimate expertise that will make them the kings and queens of the dance floor. That is why we bring you different memberships with three different plans for each so you can improve according your desires.
Much more than just dancing
At Latin Roots, we're not just about teaching you the impressive moves and intricate footwork. We provide you with a well- rounded experience that will leave you coming back for more. We always go the extra mile to make sure you have a great time and are making memories that you will fondly go back to.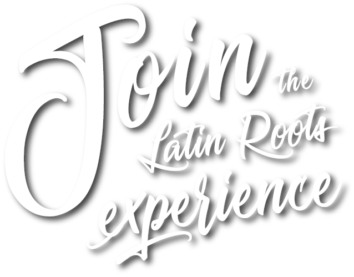 Sign

 

up

 

for 

a

 

free

 trial
Stop thinking about it and give us a chance to blow you away. A free trial will cost you nothing. Sign up today or book a FREE DAY PASS through our mobile app or online.
Free trial includes:
A day at the club with 2 classes of your choice
Access to the Sounds of Latin lounge room
Access to the social dancing three times per week
FREE DAY PASS

I only had few lessons with Magda and Wellington, but they were enough to show their skills and passion they put in teaching you how to dance. I will definitely attend more lessons. And the parties are great too!
Daniele Landi

Magda is a wonderful teacher, coach and bright personality each week. The other half of the teaching duo, Wellington, is amazing with his patience. His eye for details and help with all the subtle layers of leading is one of best around. As a teaching couple they can help leaders and followers alike. Classes are always full of laughter. Highly recommended them.
Samantha Ankara Fuller

The class was amazing!! I really liked it! It was a proper dance class...for the first time after months i was really into it.. concentrated..not bored at all! And when the class finished i knew that i had learned something new!
Evita Antoniou
Your
Local
Social
Dancing
Events
One place fully dedicated to Latin Dance lovers!


Latin
Dancing
On
the
Go
Download Latin Roots app from the App Store or Play Store and sign up for a dancing class, manage your classes, purchase membership, and get Free Day Pass on your iPhone or Android device.